Experience the thrill of more power and speed with the PowerPedal
Are you tired of driving the same boring, lackluster car with the same mundane acceleration? It's time to experience something truly exhilarating, something that will change the way you drive forever. The PowerPedal is the answer to your driving woes. With its innovative design and cutting-edge technology, this product will give you the power and control you never knew you needed.
Feel the rush of adrenaline as you press down on the pedal and watch your car surge forward with newfound energy. The unique design of the App allows you to control the amount of power you put into the engine, giving you a more custom, personalized driving experience. And with its state-of-the-art construction, you'll enjoy a smoother, more responsive ride than ever before.
Embrace the thrill of the open road and feel the power at your fingertips. The PowerPedal is not just a simple "accelerator-pedal", it's a revolution in driving technology. Say goodbye to the monotony of driving and hello to a world of endless possibilities.
Try the PowerPedal today and experience the difference for yourself.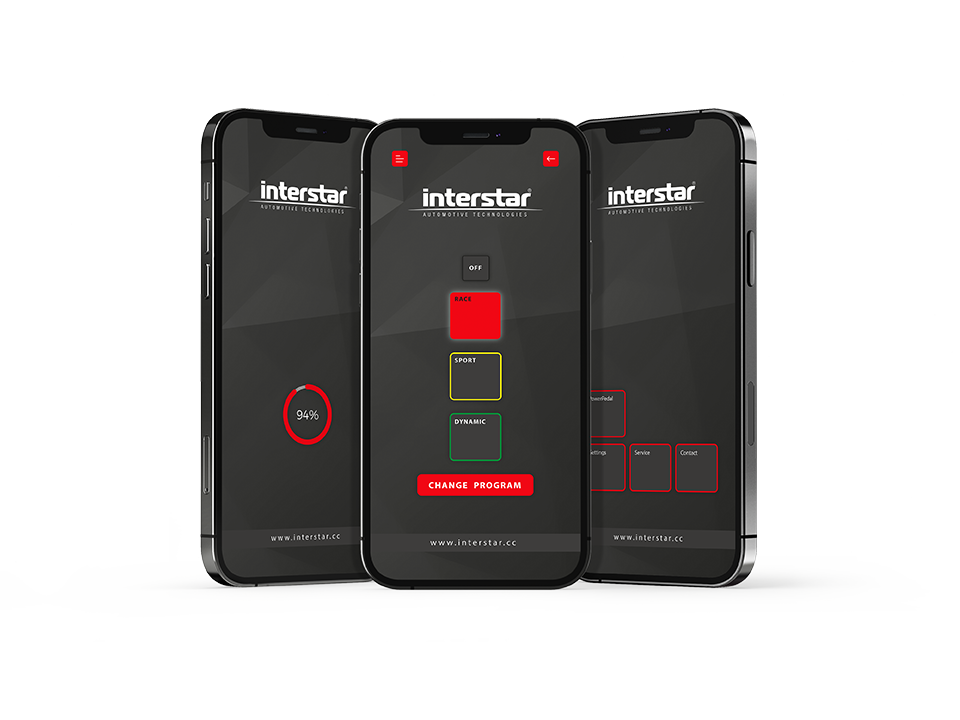 Revolutionary App Control:
Revolutionize your driving experience with the App-Controlled Technology
The Power Pedal can be controlled with a user-friendly app that's easy to use and offers a variety of functions to customize and enhance your driving experience. The connection between the Power Pedal and the app allows you to easily change and monitor your driving settings from your smartphone.